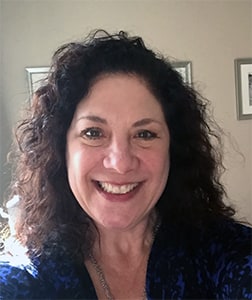 Potomac, Maryland, August 3, 2020 – Full Circle Research Co., announced today that Suzie Sligh will lead the company's expansion into the Southeast, having accepted the role of Regional Sales Director. Ms. Sligh will focus on business development, relationship building and strategic planning and execution.
"Suzie's desire to foster productive, long-term relationships with new and existing clients fits seamlessly in our BD strategy," said Adam Weinstein, co-CEO. "She brings more than 20 years of industry experience and a proven dedication to moving our industry forward, having recently completed her tenure as president of the Insights Association Southeast chapter. This is exactly the type of individual that fits our model and we are thrilled to be adding her to our team!"
Ms. Sligh joins Full Circle from AYTM ("Ask Your Target Market"), a DIY platform for advanced research techniques, where she served as client success director. Prior, she was an account director at Dynata (formerly SSI/Research Now) for four years, where she managed a multi-million-dollar portfolio and increased new account revenue by 200%. Her previous work as a consultant at Randstad US, and president and founder of Peak Techniques, speak to her breadth of knowledge in the customer solutions and services industries.
"What impresses me most about Full Circle is the team's focus on relationship-building. Their customer-centric work philosophy is why they're thriving, even in our current climate," said Ms. Sligh. "I was drawn to the collaborative culture, am thrilled to be a part of Full Circle's growth and look forward to positively impacting the insights industry, together."
---
About Full Circle Research
Twice-named on Inc. 5000's list of Fastest-Growing Companies in America (2017, 2019), Full Circle Research was the first and only U.S.-based, online consumer sample provider to earn ISO 26362 certification, is currently ISO 20252-certified and remains the only company to offer HoNoR (Holistic Next-level Research™). This enhanced survey experience is unprecedented and automated—a marriage of advanced technology, flexible community strategies and industry-leading quality controls that gives business decision-makers immediate access to the purest data in the industry. Full Circle's foresight, agility and commitment to innovation translate into a uniquely pro-active, consultative experience. To learn more, visit iLoveFullCircle.com.