AT HEART OF IT ALL IS A ROUNDTABLE.

Sample providers are nothing without their panel. We all know that. But cultivating an intensely satisfying, insights-gleaning community? That takes Full Circle know-how.
We take the time to build relationships with our members. We know where they like to complete our surveys and when. Mobile? Tablet? Break of dawn? Dusk? Exposing nuances is the secret to our loyal following.
This is the Survey Roundtable consumer-facing experience. Where revelations start at Nanosecond No. 1.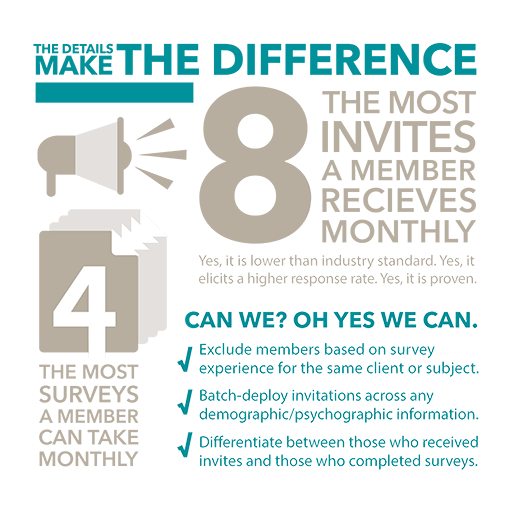 RECRUITMENT
More than 25 exclusive website partners engage your audience while they're doing what they love at sites they already trust.
REGISTRATION
Our process is proven to produce higher-than-industry-standard response rates, which makes Full Circle-sense.
INVITATION
Full Circle's ISO 26362-approved survey invitation process has been proven to be the simplest, most effective way to nurture our enviable community build.
INCENTIVE
Our point system is tailored for each member, who earns restaurant and store gift cards, VISA debit cards, charitable giving, credits on Amazon and iTunes and much more.
FEEDBACK
To ensure the growth of a healthy, vibrant community, we actively engage our community before, during and after survey completion (and sometimes randomly, just for fun).