Better insights for better decision-making.
Since the inception of online research, Full Circle's founders have been in the trenches of the B2B space. Over the past 20+ years, we've successfully conducted tens of thousands of projects on professionals in every vertical, from entry-level employees through decision-makers and business owners.
Our exclusive recruiting partnerships are how we start. But it's our award-winning survey experience HoNoR® that gives our B2B its real edge. Unparalleled profiling capabilities and our proven marriage of qual and quant tactics validate participants on an ongoing basis.
---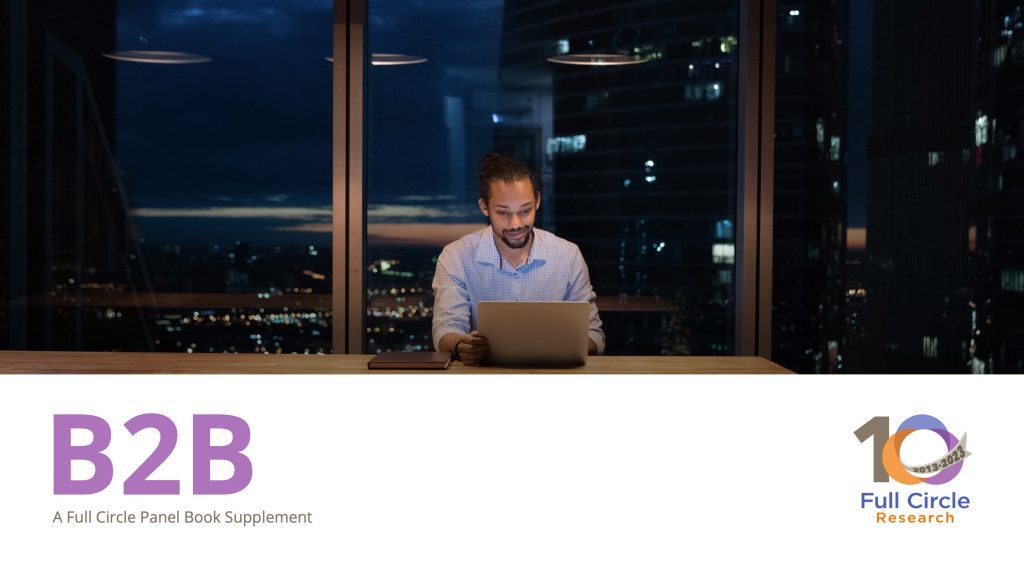 See more examples in our
B2B Panel Book Supplement.
---
HoNoR®
HoNoR is a proprietary marriage of advanced technology, flexible community strategies and unparalleled quality controls. It leverages qualitative and quantitative measures to generate an FC+ Quality Score based on a respondent's profile accuracy and real-time attention level. There is no gray area: If respondents don't pass, they're terminated. The process eliminates fraudulent activity seamlessly in real time, without requiring cookies or PII.
Intelligent Matching
After passing HoNoR, panelists are intelligently paired with the surveys they are most likely to complete—automatically and in real time. It's a one-of-a-kind, in-moment placement powered by a machine-learning engine and algorithms, both proprietary, that allow Full Circle to improve engagement while ensuring clients receive census-representative sample. The process also incorporates a randomization component (say, topical) to avoid the statistical biases often seen from other online sample companies.
Unique AI Security
HoNoR uses AI against itself, pairing a dynamic, conceptual-based question matrix with our Watchdog™ behavior profiling to ensure the insights we capture are from honest-to-goodness, high-quality participants. Our proprietary, pre-survey checks analyze user interaction patterns, contextual-based answers and sentiment in real-time. This is then layered on top of our existing third-party device checks. And finally, we employ the most critical mechanism to detect AI-driven fraud: a thorough, manual review by our experienced team of insights vets.
Smart Sample Design​
When it comes to B2B sample quality, we cannot express the importance of identifying your true target audience. HoNoR ensures completes fall naturally amongst a census balanced-by-start stratification plan, thereby increasing a survey's accuracy. For every demographic, we strive for at or below -3% variance. And unlike other providers, always use each country's most reputable, up-to-date demographic resources, such as Census.gov (US).
Consultative Service​
As one of the last remaining independent market research firms, we function as an extension of our client's teams, often being called in as consultants for our client's clients. All of our team members have no fewer than 10 years in research, which means experienced eyes watch every project no matter when it fields. We also have an internal ISO Quality Manager responsible for program management, internal auditing and continuous improvement.
---
A taste of more 2023 projects.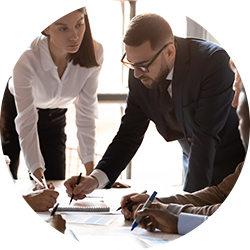 IT and Business DMs
Field Dates: 3/22 – 4/26
N = 1,100
Countries: US, UK, FR, BR, JP, IN
IR: 10%
LOI: 20 minutes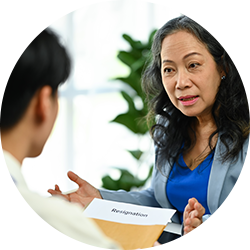 Benefits Administrators
Field Dates: 9/27 – 10/4
N = 475
Countries: US
IR: 20%
LOI: 10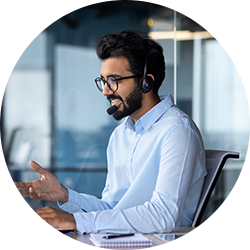 Knowledge Workers
Field Dates: 6/01 – 7/27
N = 2,500
Countries: US, IN, BR, DE
IR: 20%
LOI: 20 minutes
---
Expert networks, at your service.
We know not all B2B projects can be satisfied by panel. For those requiring expert networks, our clients bypass expensive and time-consuming offline methodologies with Full Circle's InstaConnect®. Our premium programmatic solution is more affordable and efficient than phone interviews and is proven to recruit even the most low-incidence respondents—all while ensuring you receive the industry's highest quality data.