Where quality and service combine.
While Full Circle's HoNoR ensures we deliver the purest sample in the industry, successful trackers require more than just the highest quality data—seasoned, pro-active project management is an equally critical component to long-term success. Fortunately, we shine at both, putting only industry vets at the helm of our clients' projects.
The proof is in the differentiators.
Our sample plan is accounted for the duration—not just the first few months. And we funnel our sample through strict, client-defined exclusion rules and quality blacklisting to protect purity over your tracker's life.
Real-time FC+ Quality Scores verify profile info and use quantitative and qualitative data checks to ensure members are paying attention.
Completes fall naturally amongst a census-balanced-by-start stratification plan to increase your survey's accuracy.
Our sourcing comes with a Plan A, Plan B and Plan C. For every wave, we're prepared for any scenario.
---
It's Q4 2023. Examples on our docket?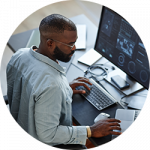 IT
Target: Developers
Date: 2020 – Ongoing
N = 750/quarter
Countries: DE, IN, JP, UK, US
IR: 30%
LOI: 15 minutes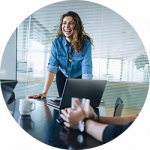 IT
Target: ITDMs
Date: 2019 – Ongoing
N= 350/month
Countries: AU, BR, CA, CN, DE, FR, IN, IT, UK, US
IR: 35%
LOI: 15 minutes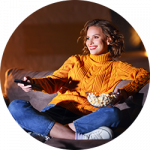 Entertainment
Target: Adults 18-72
Date: 2020 – Ongoing
N= 3,000/month
Countries: ARG, AU, BR, CA, DE, ES, FR, JP, IT, KOR, MX, UK, US
IR: 60%
LOI: 10 minutes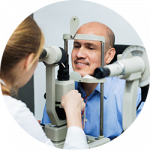 Healthcare
Target: Adults 18+
Date: 2022 – Ongoing
N= 5,000/month
Countries: US
IR: 85%
LOI: 3 min
---
Test us out! Let us run a free parallel test on your existing tracking project.
To get started, contact us here, email our Co-CEO at adamw@Ilovefullcircle.com or call 301-762-1972.