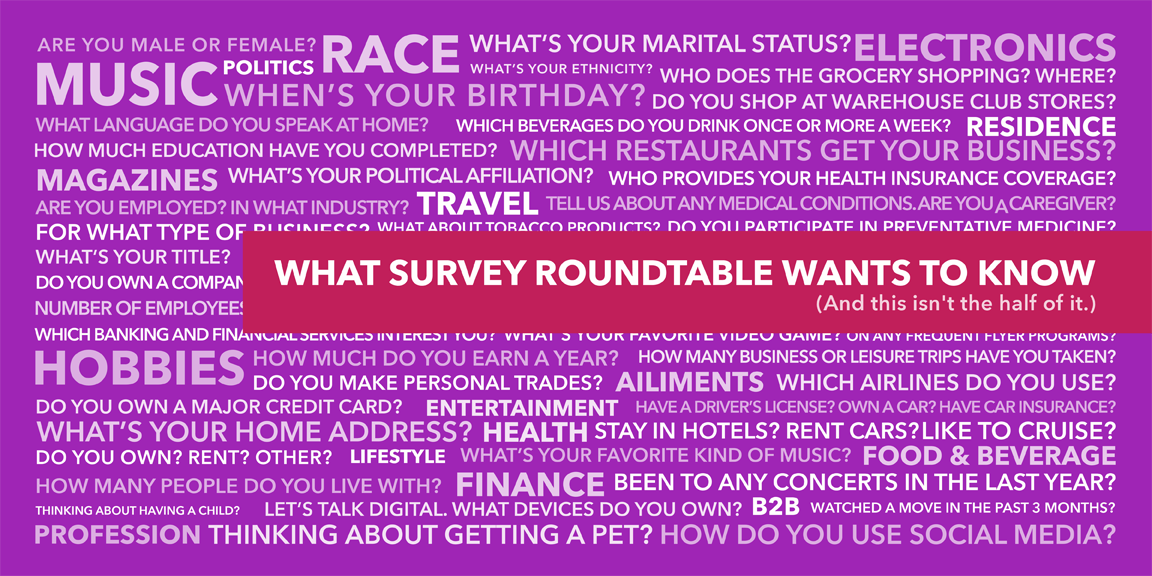 NITTY GRITTY IS OUR MIDDLE NAME.

Decades of experience in the online space give our team a uniquely qualified perspective: It's not enough to throw a bunch of demo points at a bunch of people. There's an art to knowing precisely what to ask of the specific person our client covets. No waste. No fluff. Just the perfect balance of inquiry, delivery and respect to illicit the richest answers.
The Holy Grail is respondents who pay attention, giving each question its due.
Ask yourself: How do my providers verify their panel members? How often? How deep? Am I thrilled with the answers collected because they offer real value to my bottom line?