By Alexandrine de Montera, Chief Product Officer
At the onset, it may appear more cost-efficient to outsource for sample. But there's a price to be paid: When a provider does not have complete control over the data it collects, fraud prospers. Cost- and time-savings are impossible to achieve if clients are forced to throw out 20%, 30% or even 40% of their insights.
This is in sharp contrast to the quality achieved from in-house panel. Full Circle's fraud rate is consistently proven to be one of the industry's lowest—a direct result of continual investment in our product. The benefits cannot be overstated:
Building our own panel achieves faster, more accurate bids and deliverability.
We are 100% in control of our own panel, providing faster turnarounds to our clients from start to finish. Instant access to response rate history allows us to provide accurate feasibility. And we know how and why our members act, boosting efficiency when it comes to survey deployment. Doing everything in-house means faster data collection, analysis and reporting.
Building our own panel mitigates fraud at the highest rates.
Our proprietary behavioral fraud checks outperform any currently on the market. While we do employ reputable third-party checks, we do not rely on them as our only defense against AI, bots, survey farms, unengaged respondents and more. Owning our own asset means we know our panelists were vetted from the first click at joining throughout their entire tenure within our panel; multiple checks at registration confirm their identity and extensive quality checks continue every time they interact with us.
Building our own panel allows us to be agile when recruiting specific targets.
Owning our assets gives us the clearest picture of who can be captured and the budget it will take to do so. Tailoring our panel to meet any client need—B2B, B2C or otherwise—is a reasonable and actionable ask.
Building our own panel encourages higher response rates.
The long-term relationships established with our panelists has proven to elicit higher levels of trust and loyalty, which translate into higher response rates, better engagement and more usable insights.
Building our own panel increases data privacy and compliance.
Having complete control over our panel ensures we are up-to-date with any changes in legislation. It protects our panelists and creates a better user experience. Our commitment to privacy is global: we comply with data protection laws in every country we operate.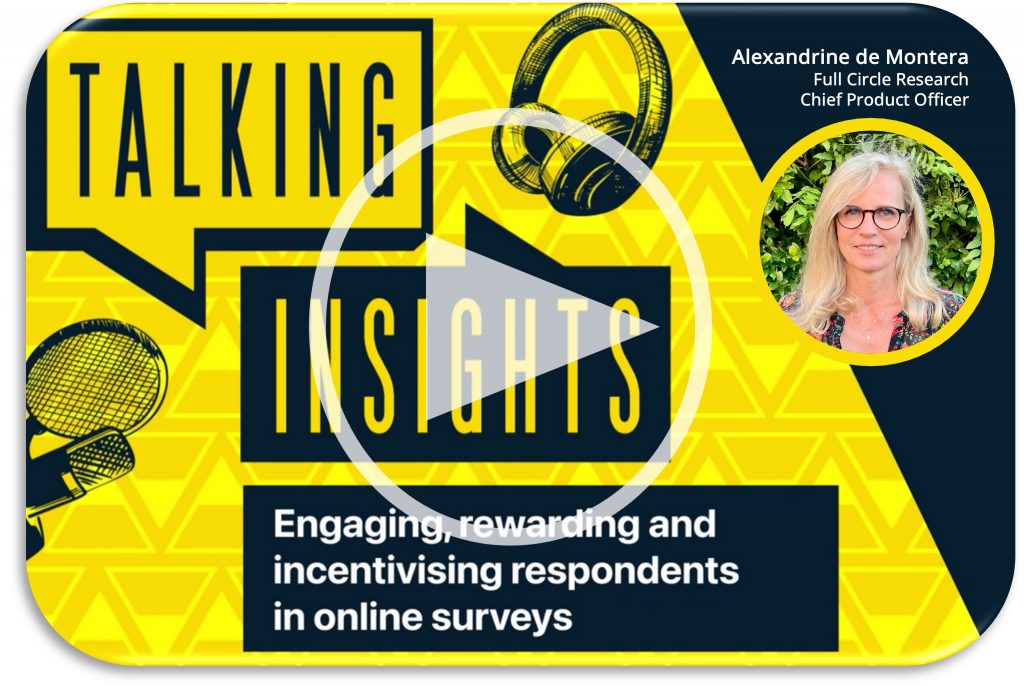 Hear from Alex herself! Listen to the podcast now.
The differentiators continue.
Even amongst in-house panels, Full Circle's boasts significant advantages that equate to better ROI. In 2014, we became the first US-based online consumer sample provider certified to ISO's market research and insights standard, and have remained certified since. We've also been compliant to GDPR since 2018, and privacy continues to remain one of our top priorities.
Our panel recruitment is by invitation only—we do not allow organic traffic, thereby increasing panelist quality. And our survey recruitment has always been via a census-balanced-by-start stratification plan. This strategy increases data accuracy by ensuring completes fall naturally within reputable, up-to-date resources, such as Census.gov.
As research budgets continue to fluctuate, seeking a reputable partner like Full Circle becomes even more critical. If you'd like to learn how we can help with your projects, please contact us here or call us at 877-543-7126.