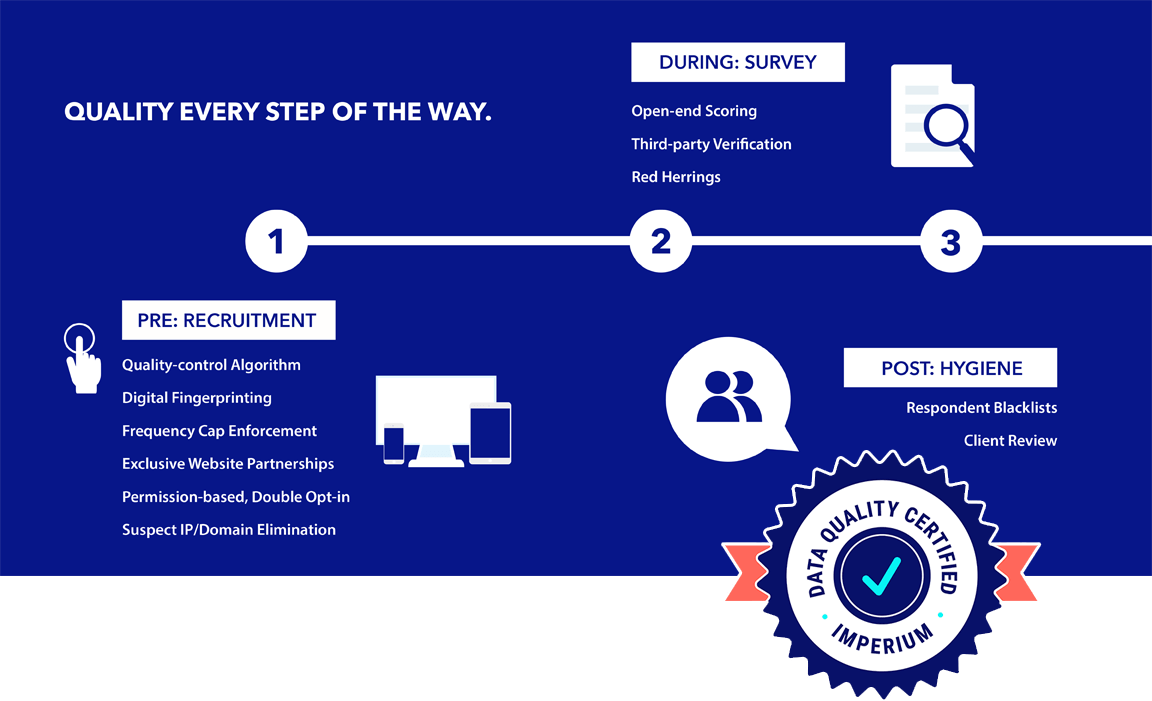 GO AHEAD AND ASK.
"What's your level of quality?" "What processes are in place?" "Can you save me from having to sift through unacceptable (and expensive!) fraudulent data?"
We never shy away from the tough questions because we don't have to. We have HoNoR (Holistic Next-level Research™).
HoNoR is a service, an automated attention algorithm, that uses qualitative and quantitative measures to analyze real-time responses and generate a Full Circle quality score. By doing so, HoNoR ensures that our sample is correctly stratified, verifies that demographic/profile information is current and monitors that each respondent is paying attention and is ready to participate in a market research study.
All this work is all done seamlessly in real-time—a preventative measure that identifies and eliminates fraudulent activity before it ever reaches your survey. If respondents' scores do not meet our high standards, they are terminated from the survey experience to yield better datasets for analysis. Best yet: it frees our time to deliver a deeply worthwhile consultative experience for you.
WHY DO WE CARE ABOUT QUALITY?
Spurs continual searches for mission-aligned solutions

Defines team responsibilities and heightens job satisfaction

Protects our rep for transparency and consistency

Affords a basis for subcontractor evaluation

Significantly reduces errors, rework and fraud (it's proven!)
WHY SHOULD YOU CARE ABOUT QUALITY?
Cements confidence in your project's processes and security

Enhances your ability to purchase from us effectively

Cultivates an exceedingly productive, long-term relationship

Clinches on-time and on-budget delivery