[rev_slider_vc alias="pop01″]
Latest News
Potomac, Maryland, April 22, 2021 – Recent ISO 20252:2019 certification awardees, Full Circle Research, announced the promotion of Olivia Trujillo to Senior Business Unit Leader & ISO Quality Manager today. In her new role, Ms. Trujillo will continue to provide Full Circle's clients with high-quality, consultative service while also ensuring that the company adheres to [...]
Potomac, Maryland, April 26, 2021 – In its latest of a string of strategic hires, Full Circle Research announced today that Reem Ganim will join the team as its newest Business Unit Leader. A 12-year industry veteran, Ms. Ganim is well poised to deliver Full Circle's trademark, high-quality project management experience to its increasingly fast-growing [...]
Washington, D.C., April 22, 2021 – CIRQ, an accredited International Standards Organization (ISO) audit and certification body that is a subsidiary of the Insights Association, has announced that Full Circle Research has been recertified to the ISO 20252:2019 Standard—Market, opinion and social research, including insights and data analytics. ISO 20252 was updated and streamlined in [...]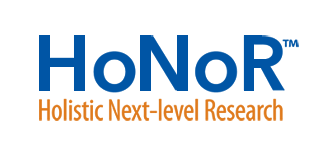 There exists no online sample provider that puts this much into quality.
Full Circle's greatest accomplishment, HoNoRTM, embodies a holistic, forward-thinking approach that streamlines and smartens decision-making from the top down. Even more exciting: HoNoRTM's unique combination of internal and third-party products remains competitively priced, upping its value and ROI. Read more.
In order for marketers to do their jobs effectively, they must get into the hearts of their clients. The good. The bad. The success. The pain points. It's not necessary for us to understand how our clients do their jobs, just why they do it.
Sure, expertise travels across wires, but passion? Grit? An intimate understanding of pain points? These can be more challenging to translate.